Shopping Cart
Your Cart is Empty
There was an error with PayPal
Click here to try again
Thank you for your business!
You should be receiving an order confirmation from Paypal shortly.
Exit Shopping Cart
Crop Dusters LLC and Countryside Ag have partnered services enabling them to provide their customers with the ultimate crop care and maintenance. We carry a wide range of products to take care of your crop problems and concerns. One of our most popular product and featured this month is Headline. Please call or stop by for more information on products, current promotions and custom options.
he world's most researched fungicide, Headline is proven. You will find a yield advantage tested and perfected in more than 6,000 on-farm trials world wide covering well over 500,000 acres over the past four years. Headline fungicide's superior disease control and fast-acting, broad-spectrum fungicide protects your fields from major diseases that are a threat to both yield and crop quality. Headline is versatile and can be used to protect a staggering 90 plus crops including corn, soybeans, and wheat in additiona to controling over 50 crop diseases.
Achieving good results when spraying any crop with fungicides requires excellent spray coverage. Aerial applications indeed have produced good results in corn and soybean.A new trend towards greatly reduced spray volumes for aerial application needs to be a match for the manufactures specifications. Some fungicide labels now indicate that it is acceptable to apply as few as 2 gal/A by air. If fungicide manufacturers are comfortable enough to put this recommendation on product labels, there is adequate reason to believe this information is well researched and proven. Crop condition and field history are also important factors when considering the ratios of the aerial application of fungicides. There are many case studies provided by manufactures, and by University studies that do confirm that aerial application of fungicides do indeed increase product, and profits making the choice to use fungicides one that both increases yields and improves crop quality.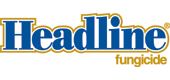 /